Evening Hours, Weekends and Holidays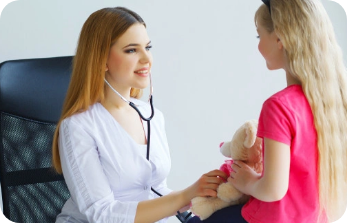 To make life a little easier we offer general pediatric care in the evenings on weekdays until 8:00 pm., Saturday from 8-1 and holidays when it lands during our regular care hours.
Injuries don't always happen during regular business hours. If possible, Island Pediatrics would like to save you a trip to the ER. Our providers can repair uncomplicated lacerations and wounds, remove foreign bodies, and treat skin conditions like eczema and acne.

We can preform diagnostic testing for urinary tract infections, strep throat, influenza and COVID 19.

Evening, weekend and holiday appointments are only available to our patients. If you'd like to become a new patient, contact us to learn more.
At Island Pediatrics, our staff is on hand to provide the following services:
Repair uncomplicated lacerations and wounds;

Remove foreign bodies;

Treat skin conditions like eczema, acne and more;

Illnesses; and

Perform diagnostic testing for various conditions including but not limited to urinary tract infections, strep throat and influenza. COVID-19 testing will soon be available.
Any injuries that require an X-ray or Computed Tomography (CT) scan for complete evaluation are best served by going to an emergency room or urgent care center with X-ray capabilities. We are still available to provide over-the-phone consultations offering proper guidance on next steps. Phone calls are free of charge.